Lego Pirates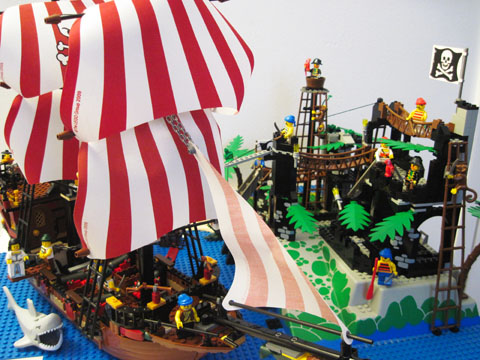 Lego 6243 Brickbeard's Bounty docks at 6273 Rock Island Refuge
---
Since 1989, the Lego Pirates theme has sparked imaginations around the world with possibilities of thrilling adventure, dangerous voyages, and buried treasure. I remember the very first Lego set I ever received was a Pirate set, 6267 Lagoon Lock-Up. It was a Christmas present, and I was 11 years old. This set introduced me to the world of Lego, and I tore it apart and rebuilt it dozens of times throughout the years.

Some of the best Pirates sets are the ships. (Click here to see more ships.) Lego designers always go out of their way to put a little more time and effort into the detail of the big ships. There's something really neat about a Lego ship with the several tiers of sails and a skull and crossbones flying from the mast. During the recent Pirate revival, Lego produced one of the best sets of all time as part of the line, 10213 Imperial Flagship.

The Pirate theme has changed a lot over the years, and will change this year with the introduction of the Pirates of the Caribbean theme later this year.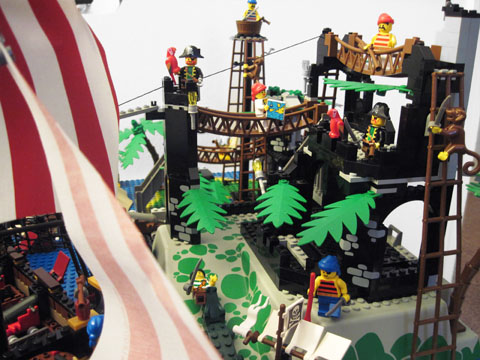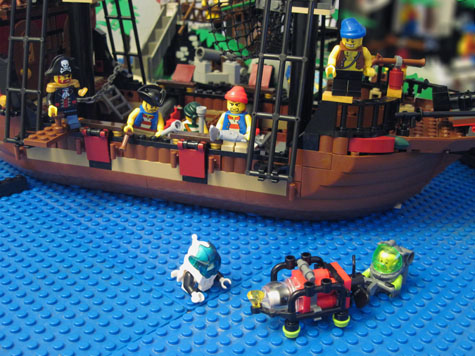 Never know what strange sights you'll see while sailing the ocean.
---
See some great Lego ships!

Goofy Lego Mash-Up: Lego Star Wars and Pirates

Return from 'Lego Pirates' to Brick-Building-Ideas Home Page