Lego Themes Crossover: Pirates and Star Wars
For some weird reason, I have always loved mashing Lego themes together. My spacemen always wound up in my castle dioramas and so on. Something about Legos tends toward creating strange, non-sequitur types of displays. Here, for instance, is an example of a Lego Star Wars and Lego Pirates crossover, where Luke's X-Wing (set 6212) crashes near a secret Lego pirate island (a combination of sets 6273 Rock Island Refuge and 6270 Forbidden Island.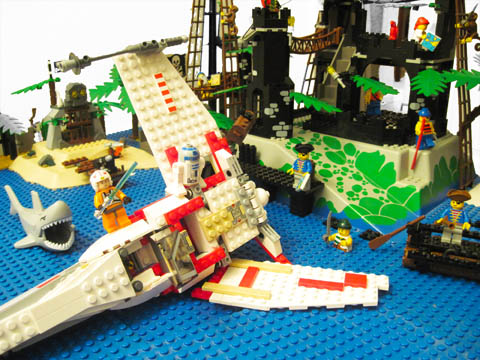 "Aw crap, not again. Haven't we done this before?"
"And that happened before too!"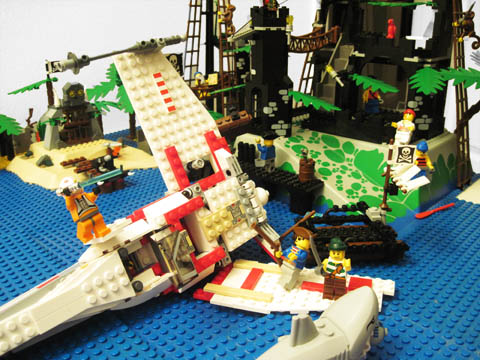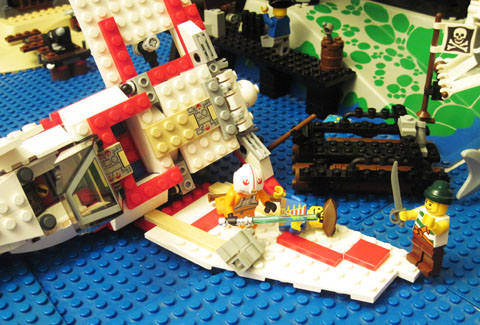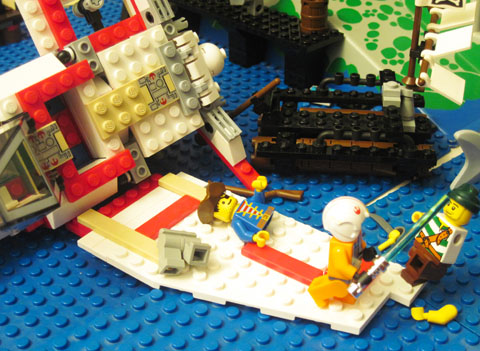 "For some reason, even when I chop these guys apart they continue to smile?!"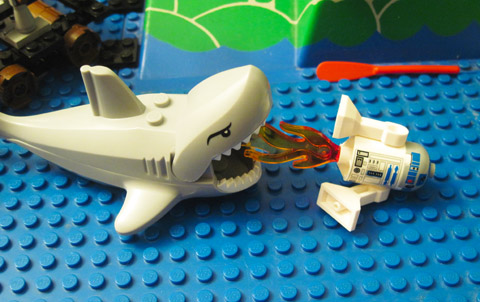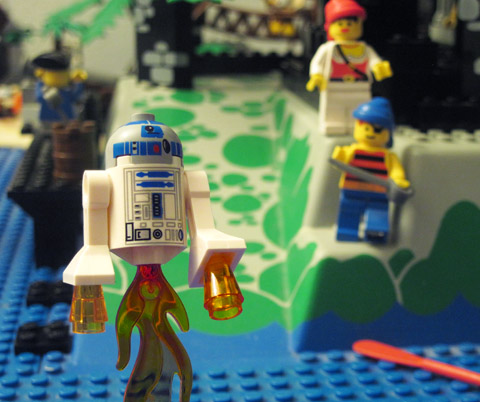 Isn't he cute?




One of the fun things about Legos is the ability to do things like this. I remember that, as a child, I used to enjoy raiding my western towns with aliens (sounds like a good movie idea, doesn't it?) or staging pirate invasions of my Lego castle sets. I guess you just never get over the childishness... Feel free to comment below and tell me just how ridiculous I am and how as an adult I should just collect my Legos and let them sit on a shelf and never touch them.



Leave A Comment
Do you have a comment about this page? Share it!
What Other Visitors Have Said
Click below to see contributions from other visitors to this page...

Go to the 'Lego Star Wars Main Page'

Go to the 'Lego Pirates' Main Page

Return From 'Lego Themes Crossover' to Brick-Building Ideas Home Page