Castle Legos
Of all the Lego themes, I think the Castle theme is my favorite. In my opinion, the Castle Legos contain some of the best displays of Lego designer creativity. Lego continues to get it right with this classic theme. They started creating Lego castle sets back in the 1970's and since then they have dazzled us with their ability to transport us back to an ancient world of knights and princesses, dragons and wizards. Speaking of dragons, perhaps my favorite Lego dragon design is this guy here...

This dragon can be found in the great 7094 King's Castle Siege. I loved the fantasy line from a few years back, and this guy is one of the biggest reasons why.

The recent 'Kingdoms' line has given the Castle theme a more realistic feel, and there are some great sets in this theme, including one of the better Lego Castle sets currently available: 7947 Prison Tower Rescue.

There are almost unlimited possibilities when you visit the world of Kings and Wizards with Legos. The Castle theme remains one of the most popular Lego lines to this day.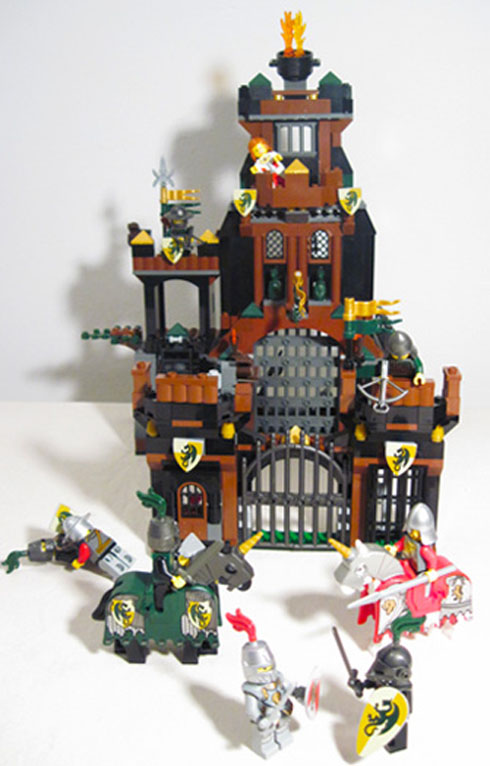 The current Kingdoms line has many great sets, but the best of them are designed around the Dragon Knights Kingdom. Even the smaller sets are gold, like Escape from the Dragon Prison. Check out my full review complete with pictures by clicking on the link.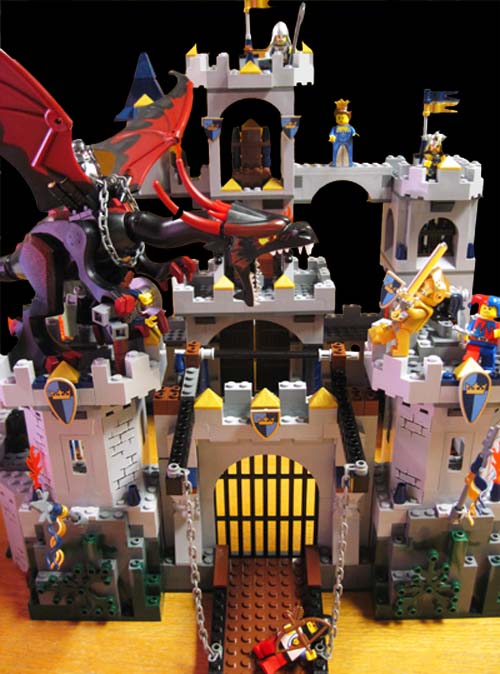 One of the better Lego Castle sets currently available is 7947 Prison Tower Rescue. Check out these pictures and my review!

Pictures and my review of 7187 Escape from the Dragon's Prison,
another fantastic Lego Castle set.

Return from Castle Legos to Brick-Building-Ideas Lego Home Page