Lego Themes Mix:
Harry Potter vs. The Real Dark Lord-- Lego Darth Vader!!
Doing a crazy Lego themes mix is one of the fun possibilities that Lego offers. Is this really ridiculous? Yes. But one of the really fun things about Lego is the ability to do these things. And I'm a little kid at heart, so I don't really care!
I'm not sure how this fight came about, I'm thinking these two met at an Intergalactic Wizards' Duel. Harry's in his Quidditch uniform, I guess they like to dress up for these things.
"And now entering the ring, the ultimate Science Fiction Heavyweight Duel: Lego Harry Potter vs. Lego Darth Vader."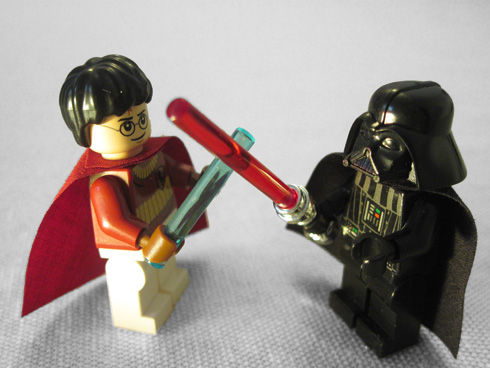 Seriously, that Voldemort guy is nothing compared to the real Dark Lord.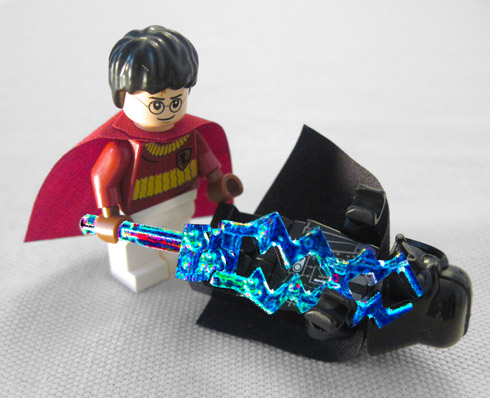 And the crowd goes wild!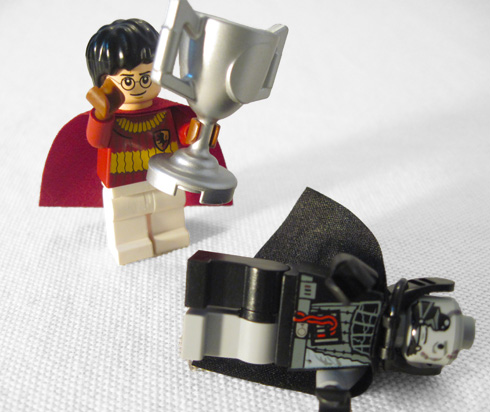 And the winner is... Lego Harry Potter!
Don't underestimate the power of the Dark Side of the Force!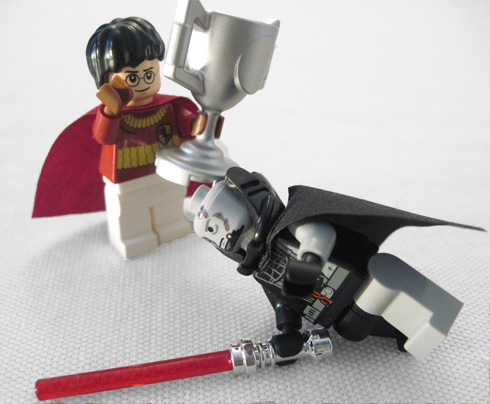 Sorry but I have to give the edge to Lego Darth Vader. My "first love" in the science fiction area was Star Wars.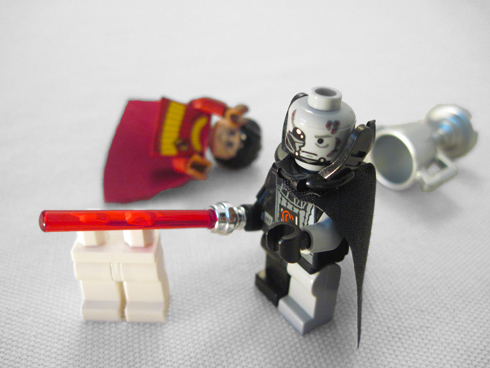 What do you think? Should J.K. Rowling and George Lucas get together to write a Star Wars/ Harry Potter movie or book series? "Harry Potter and the Ewok Invasion"? Or "Star Wars Episode VII: Attack of the Golden Snitch"?
If you would like to leave a comment about how stupid I am for taking these pics, please do so below. But hey, I have fun with my Legos.

Return from 'Lego Themes Mix: Harry Potter vs. Darth Vader to Lego Harry Potter Main Page

Return to Brick-Building Ideas Home Page


Want to comment on my ridiculous pictures? Do so below!
Do you have a comment about this page? Share it!